Sold to the highest bidder! You may not hear these words when you buy or sell a new recreational property through a sealed bid auction, but you will certainly have the same euphoric feeling! Both buyers and sellers use real estate auctions as a more efficient and friendly selling process for many different benefits.
COMPETITIVE MARKET PRICE
Both buyers and sellers alike benefit from the creation of a competitive market price through auctions. Buyers can determine the max price they are willing to pay for the offering, which may be the land and timber, timber only or land only, and then place a bid on it. In doing so, you determine the price of the land you want to purchase!
On the other hand, selling land through sealed bid auctions effectively allows the seller to obtain the highest current competitive market value of the property. Buyers will pay the maximum they want to pay and the seller finds a buyer willing to pay the most.
SET TIMELINE
Bid Sales allow all parties in the transaction to operate on a short and determined time frame. Variables such as listing, sale and closing dates that typically prolong the real estate sale process are predetermined, speeding up everything! In certain situations, a property needs to be bought or sold by a specific date which may make Bid Sales your desired method.
REAL ESTATE MADE EASY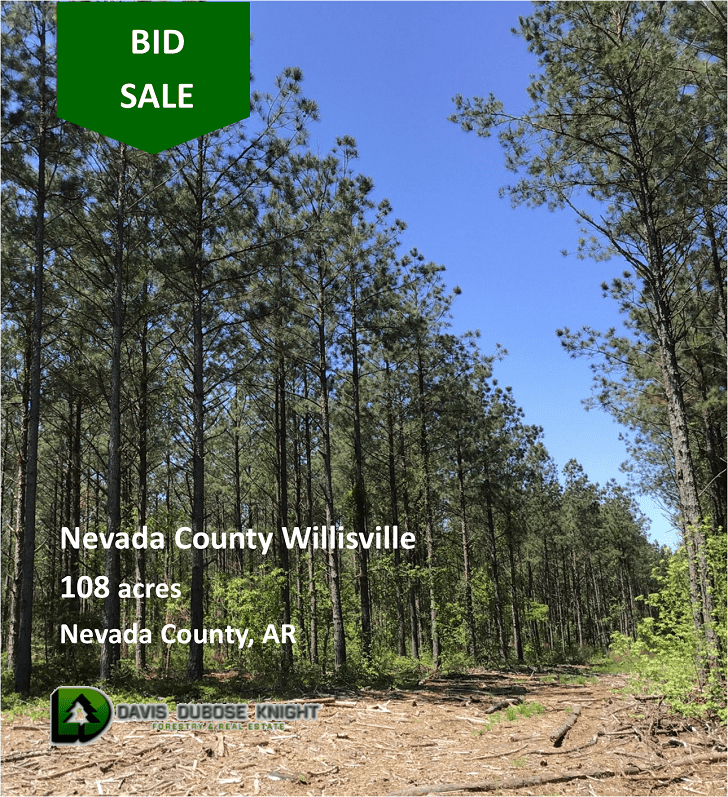 While Bid Sales may certainly not be for every situation, they offer one of the fastest and most transparent ways to buy or sell some recreational or timber land. With all buyers having the same opportunity to purchase the property and access to all of the sale information in the prospectus, negotiations are eliminated and that opens the door to the ability to set terms evenly for all buyers. This level playing field allows land to be sold at a fair price for all parties involved in the transaction and helps eliminate any timeline uncertainty. If you're interested in buying or selling recreational or timber land, be sure to contact the experienced real estate team at DDK Forestry & Real Estate us and find out more about how a Bid Sale can work for you.